This is certainly not the time of the year I like the most, but a gentleman once told me "It takes a better man than most to be able to ask for help." Somehow it makes sense. As a few friends were still not understanding the what, who and why, I thought it would be great giving further details about Blysk Racing 🙂
What is Blysk Racing?
The name and team was simply created by me alone the night I decided to start racing (yes at night 😛 ). One day I do hope to be hired as a racer in a well establish race team in the World Superbike series, but we all need to start somewhere!
How it all started?
I made this dream my reality by saving money non-stop the past 5 years. Racing is expensive, way more than I expected, and the beginning of new projects are always harder financially. Things are getting better and better slowly, but like I did last year, I'm opening a general fund raising to make everyone interested be part of Blysk Racing and contribute in the pursuit of victories!
Who's the team members?
Three other individuals are joining me on this adventure, helping out with communications, photography, fitness training, nutrition, and mechanics.
What your donation will do?
Your donation is directly going in one of the many racing expenses such as motorcycle, race modifications, parts, tires, and racing equipment. The list is long, but the result is indeed amazing, and the part I like the most is to share those beautiful moments with you! We have an amazing video to be released soon, and this summer we'll be publishing short video at the end of each race day, giving you highlights of the weekend with bike shots and much more!
If you would like to help us with monetary donations please access this link below.
If you'd like to play a little, I have the sweetest thing ever for you! A friend in Germany created an auction for Blysk Racing. She handmade 3 lookalikes based on pictures of mine. The result is very impressive! You can bid for The Motorcycle-Boy, The Cleaner-Boy, or The Beach-Boy! Check out her post to make your bid!

As a short resume, here's what our communication specialist wrote on last year race season. I hope it will excite you as much as I am for 2016 😀 !
—
A remarkable story of a disciplined person that has true passion for motorcycle racing. It all began in early 2014 on a thought of owning a racing bike. Samuel Trepanier has been asked "when did you decide this was the moment to do competitive motorcycle racing? His answer truly shows he was hooked at age 6 looking at a superbike race. One would never imagine someone so young having the confidence to later achieve what he has in one year in superbike racing. Samuel Trepanier has only done a total of 8 track days ever before he hit the CSBK and attended his first race in June 2015. After a season full of surprises and new challenges, he's now the Canadian National Champion Runner up in amateur superbike.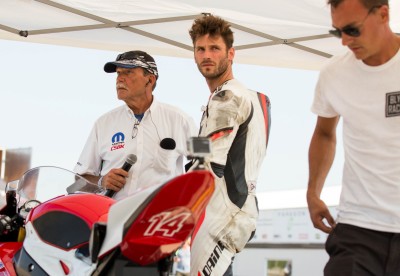 This summer, he will be racing in the PRO class of the Canadian National Superbike Championship. The budget in the pro class can play an important role in the year point standing. Your personal support will make a real difference for Samuel and you can be sure every single penny will be well invest in the pursuit of victories. We do understand everyone has there own budget, so if you cannot afford a financial donation, sharing this funding campaign will be greatly appreciated.
Here is a few very interesting facts on its last and first race season:
– June 12-14 Calabogie, race direction caused some unfortunate circumstances to happened and Samuel lost the front at 130 km/h du to cold tires. He had to rebuilt his confidence as well as another race bike to continue the season. It was a great decision as you will read below.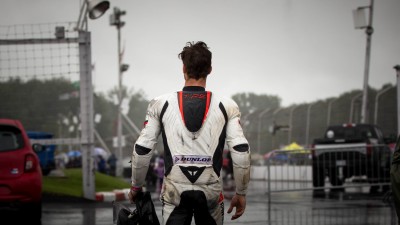 – June 26-28 St-Eustache, after days of lack of sleep since Calabogie, Samuel made the Podium in 3rd position for first time ever in rain condition. He did the 4th best lap time on that weekend including all pro riders.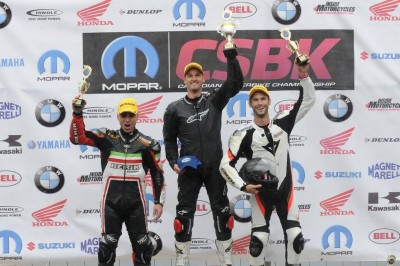 – July 10-12 Edmonton, he made his first pole position in qualifying and won his first race. He crossed the checkered flag 5.4 seconds before the 2nd rider Derrick Whyte, establishing a new track record in the amateur class with a lap of 1:21.088. On Sunday race: Podium in 1st position again, winning both round 3 and 4 at Edmonton Castrol Raceway.
– July 31 – August 2 Shubenacadie, Nova Scotia. Podium in 2nd position, battling very hard with the fast locals on a scary bumpy track.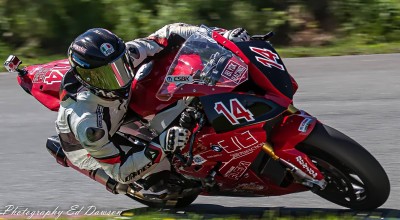 – August 14-16 Bowmanville, Ontario was a true test of will and speed for Samuel. Saturday race: Podium in 2nd position after a real effort bouncing back and forth with the local Derryck Whyte. The chassis setup was not quite right for the track, although he managed to do the best lap time in amateur class with 1:25.8.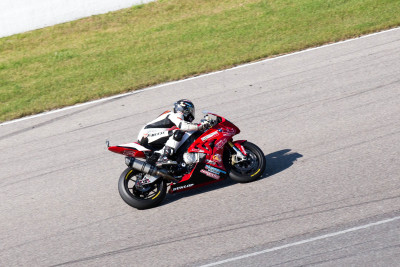 Sunday race: A better chassis setting allows him to strongly take the first place after the 2nd turn of the first lap, although Samuel had a mechanical issue when he was strongly leading, loosing this particular race as well as the #1 title at the same time.
Samuel's 2016 race season is sure to capture the attention of all watching this new talented racer perform at his best on his BMW S1000RR. We do appreciate your support and we hope to meet you in person this season, stay tuned on Samuel's facebook page here to follow us : https://www.facebook.com/samuel.trepanier.actor/
Best,
Blysk Racing Team
—
Likes, shares, or financial support, any of them is really appreciated 😀 !
Thanks for your kind support.
Sam
Comments
Comments